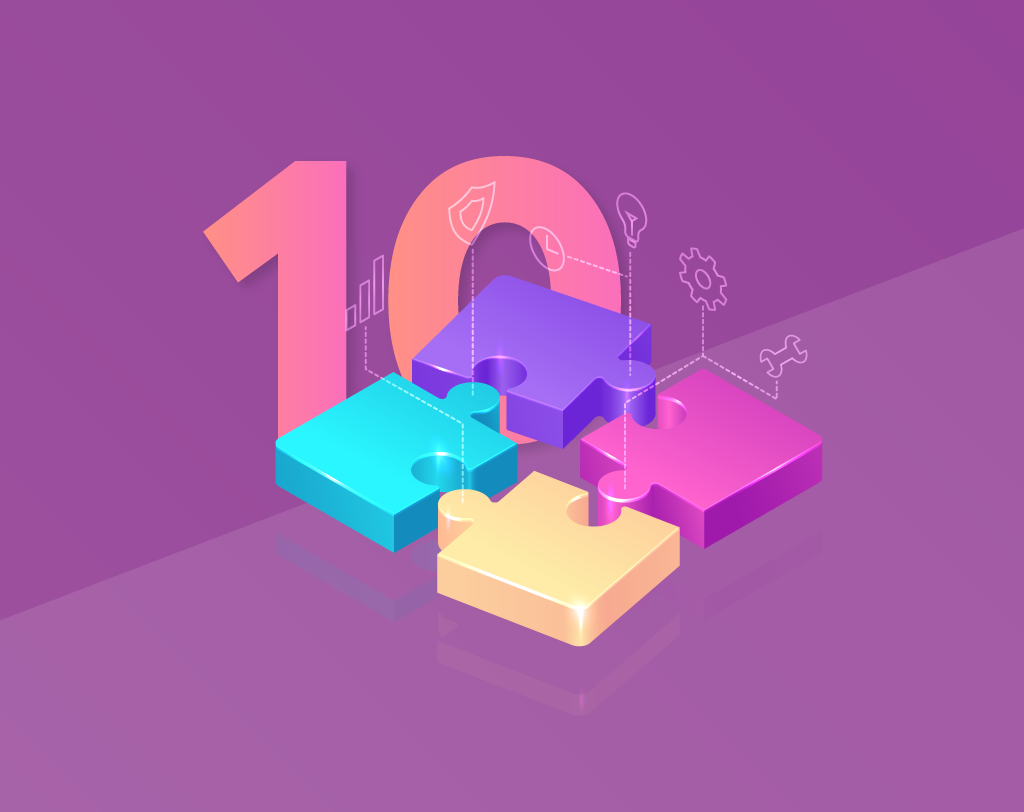 10 Team-Building Activity Ideas Every Lebanese Company Should Do
Before you say anything: no, team-building activities are not a waste of time, and yes, they can actually simultaneously grow your business and your team and help you reach new and higher levels of success and employee satisfaction in an efficient and fun way, especially if you are embracing hybrid working due to the impact of the COVID-19 pandemic on Lebanese businesses.
This is what we like to call "the happiness advantage" in the workplace, and yes, again, it is real and we have the numbers to prove it.
Unfortunately, creating a healthy and happy workplace is not a very common concept in the Lebanese business culture, but we like to believe that many companies are doing some notable efforts to jump on that train. So, if you are one of them, kudos to you!
However, if you still haven't and would like to start putting in some efforts to get there, this goal is easily achievable through many activities, but before we jump into this bit, let's talk statistics.
Table of contents
The causal relationship of fun and productivity
Fun in the workplace is a key factor in employee happiness and helps people enjoy a more positive mindset, higher levels of wellbeing, and better mental health.
In fact, research has proven that happy people tend to be more inspired, productive, and satisfied in their job.
A study on the energizing effect of humor found that people who were exposed to humor were better able to perform tasks and in a more persistent way. Particularly, a 12% boost in performance was experienced by participants who were shown a comedy video right before doing a task.
Furthermore, the results of 225 scientific studies found that happy employees score on average 31% higher productivity.
Now, we are not telling you to go hire a standup comedian to make your employees laugh their hearts out before every task at the office, nor turn your workplace into a 24/7 chaotic environment.
There are obviously other ways to have fun within the work-frame. This is exactly where team-building activities enter gloriously. Still not convinced you should start implementing them? Let's have that talk.
"Where people aren't having any fun, they seldom produce good work."

– David Ogilvy
"Happy employees experience 31% higher productivity levels."
trickle.works
Why should you carry out team-building activities regularly?
With the ability to build trust, improve communication, and encourage interaction between different departments, offering regular team-building opportunities within your business has never been more important.
Furthermore, the right team-building events can boost morale with your existing employees and promote a positive company culture to the wider community and, in particular, potential future talent.
To be more specific on the positive impact of fun team-building activities, we are listing 6 amazing benefits below to help you see what is in it for you as a business leader and for your entire team and departments.
1. Foster a motivating environment
When a group of employees successfully achieves a team-building activity it makes them feel good about themselves and increases their confidence in their and their team's abilities. It is also the best way to show employees the company is willing to invest in them.
2. Improve productivity
Just like we discussed in the first part of this article. Put simply, team-building activities are fun, and by encouraging employees to work together with less effort and more fun, expect to see higher productivity levels.
3. Increased collaboration
Team-building activities help employees build relationships with each other and get to know who has what knowledge or can answer what questions. They also encourage employees to trust their coworkers' experience and feel they have access to them when assistance is needed.
4. Improved communication
This is probably the key benefit of team-building activities. Positive interactions between colleagues help improve open communication, create a better understanding of each other, and sort out mistrust by encouraging them to focus on what they have in common.
5. Inspire creativity
Team-building activities allow employees to think outside the box and explore their imagination to come up with solutions. Having employees with different perspectives and expertise is the key to a successful business based on creativity and innovation.
6. Positive reinforcement
Integrating recognition into the team is a great opportunity for you to transmit a strong message about your company values. All you have to do is simply highlight positive behaviors and successful work certain employees are doing throughout the team-building activity.
From outdoor activities to games, you can carry out in the office to virtual events that can be just as productive, keep reading to find out ten amazing team-building activity ideas that every Lebanese company should do.
10 amazing team-building activities
1. Field to Fork
An outdoor team-building event that takes place on a farm, Field to Fork allows you and your employees to contribute to work on an organic farm, helping climate change mitigation by planting trees.
This one is perfect for brands that are trying to showcase their sustainability efforts. Your team will enjoy the fresh air and the chance to work closely together and contribute to creating something good.
2. Walking Tour
Ideal for businesses located in Beirut, the Green Alternative Tour requires participants to undergo a walking tour during which they will un-layer the city, one neighborhood at a time. Learning about history, socio-political development, and sustainability, your team will also enjoy several smaller team-building activities throughout the day.
3. Hiking Trips
Hiking in Lebanon is an incredibly invigorating activity that is ideal not only for keeping your employees in optimal physical health but also for stimulating their imagination and getting their creative juices flowing.
No matter how small or large your business is, this activity is incredibly flexible and customizable, with options to suit all fitness levels, ages, and backgrounds, and where hiking groups can consist of 30 up to 250 people.
4. Snowshoeing
Now you have something to look forward to during the winter weather months! Taking your team to explore wild and undiscovered areas of Lebanon in the snow will certainly be one team-building event that they won't forget in a hurry.
Plus, as well as being super fun and bewildering for the eyes – because let's face it, Lebanon is gorgeous in white – this is another great activity for your employees' physical well-being.
5. Wellness Programs
More of an ongoing activity, many larger corporations in Lebanon are investing money to support both their team's physical and mental health, with wellness programs becoming an increasingly popular option.
But hey, it's not just about following a trend. For some employees, dealing with anxiety and depression is something they carry out on a daily basis, with mental illness being a pre-existing condition for them. It's important to note that a stressful work environment can worsen their condition and add to their stress.
Others may develop mental health challenges due to stressful, unwelcoming, fast-paced, and even toxic work environments that typically do not foster good mental health. As a business leader, you need to make sure your workplace constitutes a supportive environment for your employees and promotes mental wellness.
"Employees with unresolved depression experience a 35% reduction in productivity."
American Psychiatric Association
6. Outdoor boot camps
Although outdoor boot camps aren't for everyone, this could be another great idea to boost employee morale and improve physical health, especially if you have a young team or a company culture that revolves around fitness.
Some of the most impressive benefits of a boot camp are amazing workouts that help burn calories and increase strength, but most importantly it's about boosting your employees' self-confidence, changing their lifestyle outlook, and motivating long-term health.
7. Virtual quizzes
We know that COVID-19 changed almost everything about the dynamic of your workplace, but don't let any change, no matter how significant – such as remote working – get in the way of team building.
Instead, we urge you to seize this opportunity to organize a series of virtual events that everyone can enjoy from the comfort of their own home. One highly popular option is a virtual quiz. This could be about the company and its employees or a general trivia one.
8. Scavenger Hunt
If you don't have a big budget for team building and not a lot of time to plan, then a scavenger hunt is a great activity that everyone will enjoy. Again, encouraging collaboration, getting everyone up and moving, splitting your team into groups, hiding various items around your facility, and letting them find them.
9. Office trivia
Nothing beats an office trivia quiz when it comes to bringing people together. Test how well your employees know random facts about the office and the company's history.
10. Escape Rooms
The beauty of an escape room experience is that you can outsource this activity to a local company, or, if your budget does not allow this, you can host your own from inside one of your meeting or board rooms. Plant clues and small activities around the room and let your employees work together to figure a way out.
Trust us on this one. Whether your team is fully virtual, working hybrid, or at the office, doing team-building activities together is the perfect way to get everyone moving, thinking, and working together, all leading to a happier, more productive, and successful work experience!
Need help growing your business and conquering the digital world? Discover our range of solutions & services and book a free consultation to get things moving.