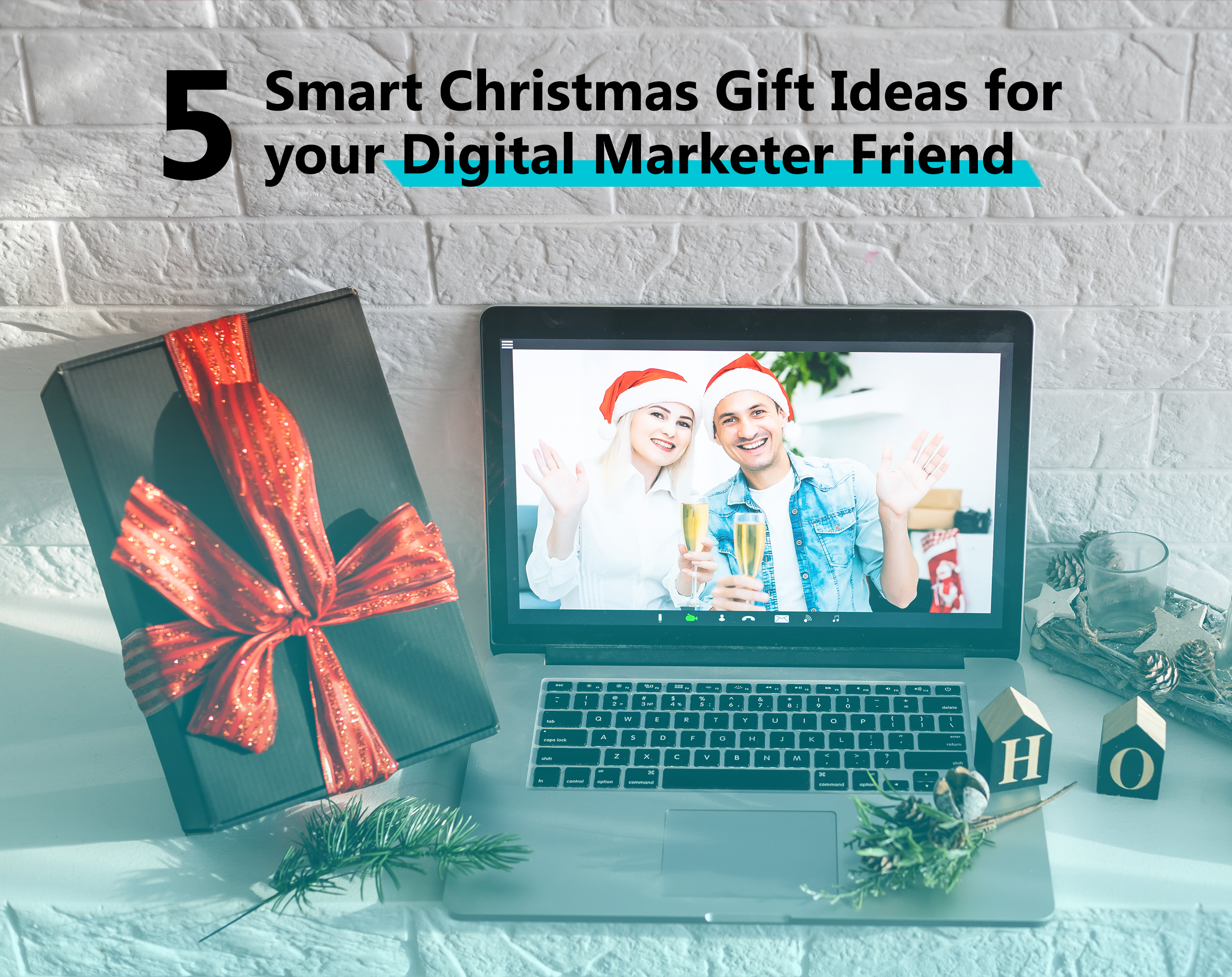 5 Smart Christmas Gift Ideas for your Digital Marketer Friend
The holidays are here and everyone is running around searching for the perfect gifts. It can be a fun task, but some find it very hard, afraid to disappoint their loved ones.
To help you out, we narrowed your list down by proposing gift ideas for all the digital marketer in your life that are of course swamped with projects and deadlines during this festive season.
Here is a list of 5 gift ideas to offer them this holiday and reward them after weeks of hard work. We guarantee that they will appreciate the gift and find it useful.
1-Blue-light-blocking Glasses
A digital marketer with no computer is like Thor without his hammer. A digital marketer spends 90 % of his time staring at screens. This causes excessive exposure to blue light and artificial light. Get your friend blue-light-blocking glasses and help them fight tired and dry eyes. You can choose for them a cool fun frame or a simple one. It depends on their personality.
2-Mug Warmer
A cup of coffee or tea is what most digital marketers start their days with. And with the cold weather coming, the warmth of a hot drink won't last. Here's where a mug warmer comes to the rescue. There are a lot of types of mug warmers. Some work on batteries while others can be recharged or are wireless. Visit your nearest gadget store or electronics store and get them this smart and very useful gift.
3-Massage Session
A perfect gift for after too many long weeks of sitting on their computers. A massage session will rejuvenate them and help them get rid of any muscle pain.
4-Wireless Earbuds 
Offer them a tangle-free listening experience. With wireless earphones, they can enjoy listening to music easily while working, as well as attend online meetings without any hassle. Another reason to gift them wireless headphones is that it helps them multitask, like answering a phone call without having to stop drafting this quick email and sending it. 
5-Coffee Shop Subscription
Almost every digital marketer doesn't start functioning in the morning without a cup of coffee. Therefore, they all have a favorite coffee shop. A 1 month, 2 month, or 1 year coffee subscription is like a lottery ticket for a digital marketer. Pass by their favorite coffee shop and get them a coffee subscription, they will really appreciate it.
Trust us on these ideas. Our years of experience in the digital marketing world helped us in creating this list and we guarantee that your friends will enjoy everything on it and make great use of it. Oh… And Merry Christmas and Happy New Year!