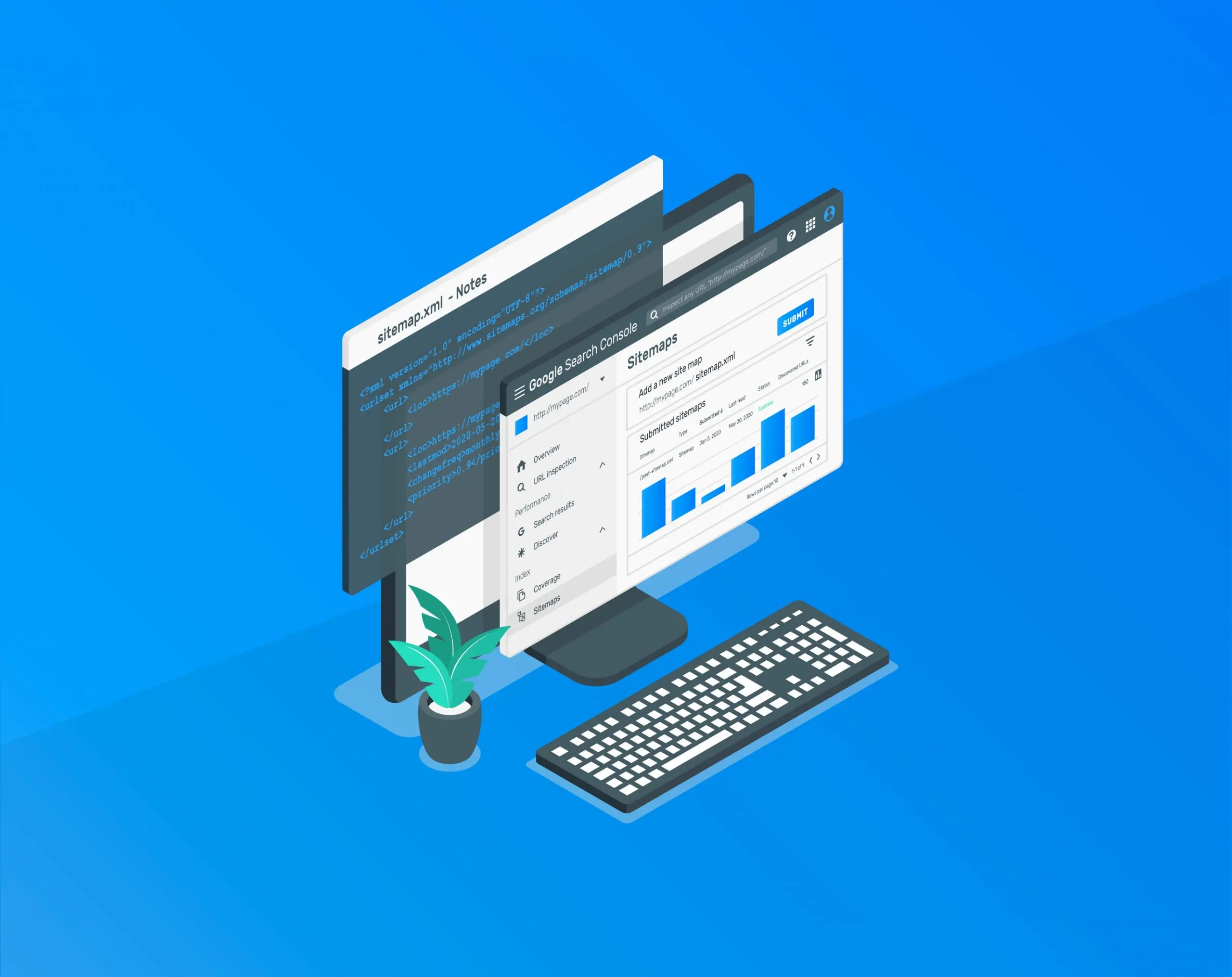 Core Web Vitals: The Newest Google Ranking Factor for SEO
On May 28 2020, Google announced a new Search ranking update: Evaluating page experience for a better web.
In their announcement, Google stressed on how important Page Experience has become in designing & building websites, saying: "More page experience signals would be included in Google Search ranking."
About Page Experience
Sites should evolve towards a better user experience, especially on mobile. The page experience signals are ​​​​designed to help website creators achieve just that.
"We believe this will contribute to business success on the web as users grow more engaged and can transact with less friction." Google said.
Page Experience already includes:
Mobile-Friendliness
Safe-Browsing
HTTPS-Security
Intrusive Interstitial Guidelines.
In their above statement, Google announced that Core Web Vitals will be added with the above signals in Page Experience
Introducing Core Web Vitals
Basing its decision on internal studies and industry research, Google came up with a set of user-centered metrics that make up key aspects of a website user experience.
These metrics include: Load Time, Interactivity, and the Stability of the content as it loads (so you don't accidentally tap that button when it shifts under your finger).
These metrics are grouped under the Core Web Vitals.
Starting May 2021, Core Web Vitals will be added to the existing search signals Google uses to determine the rank of a web page, in addition to: mobile-friendliness, safe-browsing, HTTPS-security, and intrusive interstitial guidelines.
What Are Core Web Vitals?
First of all, it is important to note that Core Web Vitals are subject to change from year to year as user expectations of web pages change.
That being said, what does Core Web Vitals consist of?
LCP or Largest Contentful Paint: The time it takes for a page's main content to load. An ideal LCP measurement is 2.5 seconds or faster.
FID or First Input Delay: The time it takes for a page to become interactive. An ideal measurement is less than 100 ms.
CLS or Cumulative Layout Shift: The amount of unexpected layout shift of visual page content. An ideal measurement is less than 0.1.
The above signals are not that easy to achieve as shown in a study published by Search Engine Journal.
As of August 2020, less than 15% of the websites on the web are optimized enough to pass the new Core Web Vitals signal.
Are you looking to improve your SEO rankings or User Experience? Contact us today. 
Google Search New Labels
Following the above results for each site, Google is currently running an experiment.
When doing a Google Search, users might notice visual indicators to identify pages that have met all of the page experience criteria listed in the section above.
These new labels will be shown in Google's SERP.
If the above experiment is successful, these labels will be launched in May 2021 alongside the page experience update.
How to measure your website's Core Web Vitals?
So far, we have 6 tools to measure our website's Core Web Vitals score.
These 6 tools are bound to increase as the world wide web undertands more these updates.
Search Console
PageSpeed Insights
Lighthouse
Chrome DevTools
Chrome UX Report
Web Vitals Extension
The above tools will help us as Digital Agencies measure our website's ranking and improve it. It is worth mentioning also that GT Metrix launched their new scoring tool – Where Maze scored a near perfect score.
Do you need to generate a report for your site? Contact us to discuss your results and offer our free consultancy.
Take Aways
The way Google Search works is not always fully understood, but lately we are surely understanding more and more its ranking system.
Google has been sharing more than ever its secret recipe (or so it may seems) to the public & more nerds are talking about it online.
What we know so far is that Google uses more than 200 ranking factors in their algorithm – Yep that is a lot.
Some of those ranking factors are proven, others are controversial – And the list keep on growing with the latest addition of Page Experience (including Core Web Vitals).
Here are my top 10 ranking factors:
Domain: Age, History, TLD, Authority & more
Page Content: Title tags, H1/H2 tags, Text, Length & more
Website Content: Uniqueness, TrustRank, Architecture, Updates, Sitemap, Duplicates & more
Security: HTTPS, Accessibility, & more
Mobile Friendliness: Readability, Usability, Responsiveness & more
Backlinks: Linking Domains Age, Number of Links, Anchor Texts, Links from .edu or .gov, Links from Competitors, Authority & more
User Interaction: Bounce Rates, CTR, RankBrain, & more
Website Speed: Caching, Gzip, Image serving, & much more
Page Experience: Core Web Vitals & the signals I have talked about here
Penalties: Caught by the Penguin and/or Panda algorithm
Need to improve your SEO?
Maze has a proven experience in SEO over the years. Contact us for a free consultancy & let us help you rank in the first page.