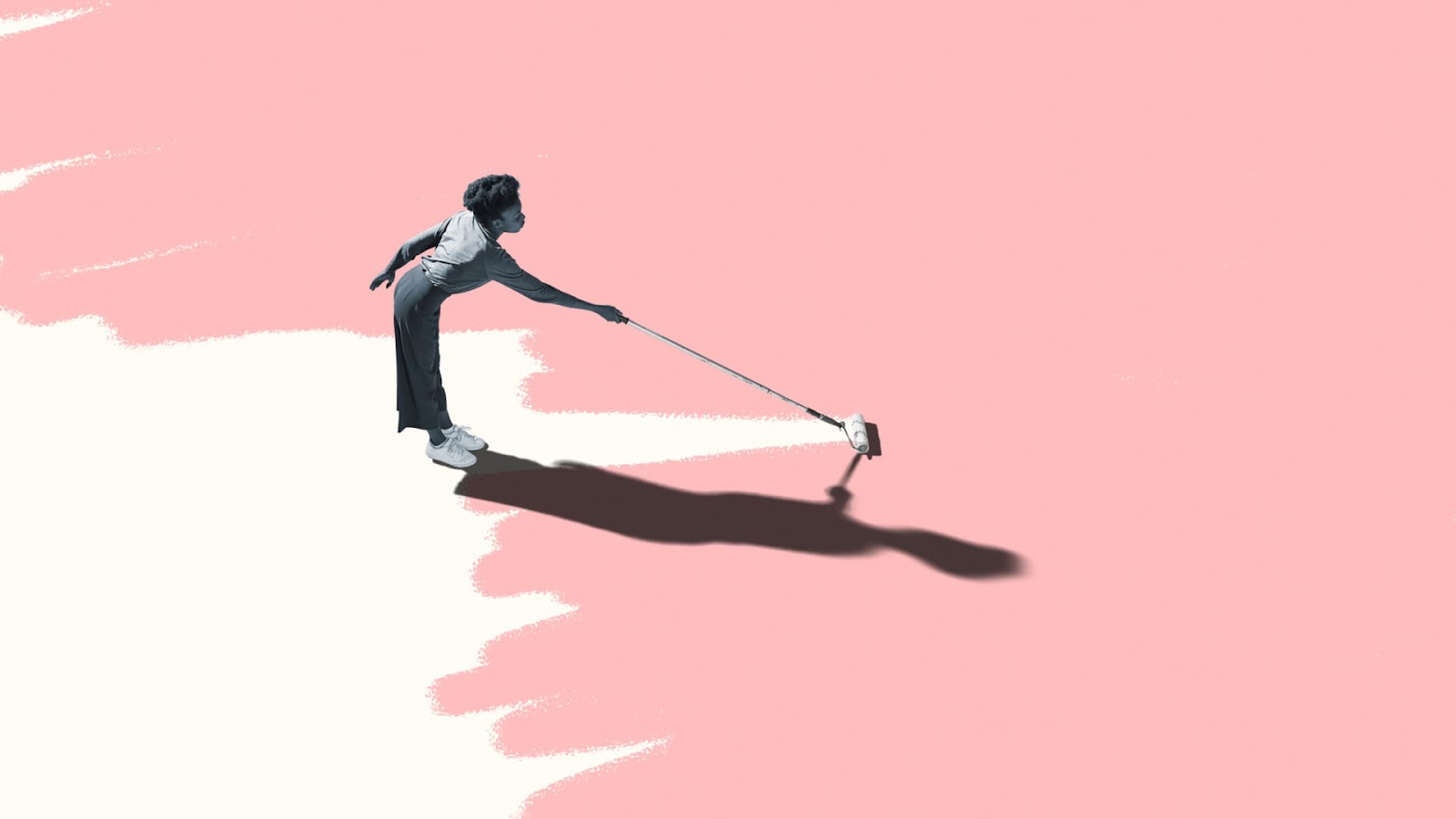 How COVID-19 catalyzed rebranding, Is it frustrating?!
How COVID-19 catalyzed rebranding,
In the last decade, branding has become more relevant than ever. It has managed to develop an intangible value that has significantly risen in the last fifteen years. 
Today, branding is increasingly perceived by stakeholders and investors as a key strategic driver for future success. The way we assign value to our brand is changing due to the influence of several factors.
Amongst many, digitalization is creating the need for transparency, a more simplified communication, and a better orchestration on all types of social media platforms.
Another factor to take into account is the brand's increasing focus to orchestrate the intangible relationship between an organization and its ecosystem, across stakeholder groups.
A notion to keep in mind is that nowadays purpose-thinking is massively on the rise, and most valued by younger generations.
That being said, these factors amongst others prove that the brand has become the key asset that aids companies to lead the way in navigating all types of developments that might occur on the market during challenging times.
And with turbulent times come tough challenges that are enough to tear any business apart. The global COVID-19 pandemic is one of many. It has been – and still is – quite the challenge for business leaders around the world.
Causing numerous market shifts and creating unprecedented needs, the pandemic has pushed entrepreneurs to revisit their brand identities, urging them to go through a refreshing process that could arguably be the reason why they are still on the map, and the very essence of this piece: rebranding.
Source: Inc., "What You Need to Know About Rebranding in the Era of Covid-19"
Rebranding is not a punishment
The term rebranding is powerful enough to send shivers down the spine of any CEO, founder, or business leader. It is often associated with crises and perceived as a defensive, reactionary response to when things go south.
Some organizations might turn away from rebranding during challenging times such as COVID-19. This can be due to budget cuts or even to avoid being potentially criticized by social media for unnecessary spending.
This misconception has fooled leaders into thinking that rebranding is some kind of punishment, which is wrong, but most importantly dangerous for businesses that wish to stay competitive during this and any difficult time.
So if you are a CEO, founder, or business leader and reading this piece, please keep in mind that rebranding is set to keep your business on the right track.
When done right, rebranding can be your ticket to the big league, keeping you on track with the latest trends and connecting you to your audience.
It is not only an investment but can also have a very positive outcome for your short-term and long-term business results.
"A rebrand is the perfect lever to signal the world that something is changing or happening, and naturally attracts attention, for free."
Marc Cloosterman, CEO of VIM Group
Rebranding is crucial during turbulent times
Rebranding is an essential step for business owners in various industries, especially when it comes to times like these. The pandemic has pushed entrepreneurs all over the world to rethink their brands.
In January 2021 and for the first time in over 20 years, Burger King unveiled its new logo, along with new packaging, uniforms, and signage. Shifting towards a more retro, minimalist aesthetic, Burger King went back to its visual identity from the '70s to the'90s with a refreshed twist.
Source: Domestika, "17 of the Most Talked About Rebranding Campaigns of 2021"
However, Burger King was not the only world-famous company to rebrand this year. One of the most-talked-about brands of 2021, pharmaceutical company Pfizer which created one of the COVID-19 vaccines with BioNTech, also did its most significant brand refresh in 70 years.
Pfizer opted for a simpler, more modern logo to celebrate a new era of the company.
Source: Domestika, "17 of the most talked about rebranding campaigns of 2021"
Another one to add to the list is General Motors. The automotive manufacturing company announced a new logo that highlights its commitment to electric vehicles.
The modern, digital, and minimalist design signals the company's shift to reimagining its identity to catch up with a more conscious society.
Source: Domestika, "17 of the most talked about rebranding campaigns of 2021"
However challenging the process might be, rebranding becomes crucial to a business at a certain point. Imagine how important it is to your business during times of crisis, such as the one the whole world is currently facing.
If you want your business to keep growing – we all know the answer to that question – then you must consider rebranding. It is your solid armor to face market changes and stay on the map.
Talking about market changes, the global COVID-19 pandemic has caused some drastic modifications to the industries we know, pushing brands to revisit their identities in the most unprecedented way yet. We will tackle the ways the pandemic has catalyzed rebranding at a later stage in this piece.
But for now, let's keep talking about why it's important to consider rebranding when things get rough.
Trends mean that over time brands can come across as old-fashioned if they have not been updated. Let's be honest here, there is nothing worse than being outdated when businesses around the world are grabbing every opportunity to shine. Basic elements, such as typeface, colors, images, and logos go in and out of fashion through time.
A makeover is your go-to strategy to stay fresh and keep up appearances. Keep in mind that designs nowadays are using more contrasting colors, bold fonts, and organic shapes.
Another focal point you need to keep in mind: customer-centricity. Consumer behavior is constantly changing and evolving, not to mention how significantly it can change during challenging times. Your brand needs to keep up to remain customer-focused and relevant.
This is crucial for you to guarantee your target audience doesn't shift its attention to new brands emerging on the market.
Time to hit the essence of this article. In the following paragraphs, we will discuss how the global COVID-19 pandemic has urged brands from various industries all over the world to rethink the way they are presenting their identities to their target audience.
4 ways COVID-19 pushed businesses to rebrand
Focus shift to the community
As social and physical distancing became an inescapable fundamental practice, people couldn't see their friends, loved ones, and even strangers anymore. This reality has strengthened their need to connect and made it seem more necessary than ever.
In an attempt to bring people together and to answer the market's needs, businesses not only focused on their traditional relationships with their target audience but also started creating communities centered around their brands and brand values.
This way, businesses were able to attract and retain long-term, high-impact customers.
Going the extra mile, businesses became – or had to become – better at reading the room. In other words, they found ways of giving back such as donating a portion of their proceeds to a good cause, expressing solidarity with a social movement, or simply helping to educate or organize their community.
Even when their bottom line was getting squeezed due to the economic and health crises, businesses had to meet people's expectations: to be outward-looking and community-focused.
Product and market fit evaluation
The ongoing pandemic meant for many businesses that their products or services were simply not as in demand as before. This could even be the case for a while moving forward.
To stay on the map, businesses had to get creative and think about how to diversify, whether it be their product offerings or looking at new markets.
For example, think about Michelin-starred restaurants. These businesses have built their brand on exclusivity and customer experience. Due to the pandemic, they were forced to become ingredient-delivery businesses, sending customers part-prepared meals with instructional videos to complete at home. Talk about adaptability, right?
Digitalization check
Since in-person outreach became less possible with COVID-19, social media proved to be an effective tool more than ever. Businesses reinvested in social media which helped them to reinforce their brand across multiple channels and reach new audiences despite the distance.
The pandemic made it necessary for certain sectors to reinvent themselves. For example, and amongst several businesses that ventured into the realms of e-commerce due to the global COVID-19 pandemic, many fashion stores dropped their physical locations only to sell online.
Statistics show that 36% of all small or personal businesses are making their sales online.
Needless to say that e-commerce stole the spotlight this year. Today, 70% of small to mid-sized businesses are investing more into their digital presence.
If you still have not jumped on that inevitable train or if you have any concerns regarding your current e-commerce, book a free consultation and our team at Maze will make sure you have everything you need.
However, brands keep in mind people's need for personal connection especially in the digital age, thus focusing on human engagement, which brings us to our last point.
Return to storytelling
Nowadays, most people, and Millennials, in particular, are not only looking to buy more stuff; they want to be inspired by a narrative.
As the top rule of branding at any point – but more particularly during these challenging times – is to focus on storytelling, today it is crucial for your brand to be grounded on a story and core values that speak to the moment.
The pandemic, with all its challenges, has increased humans' natural urge to connect with people, to belong to a larger, greater narrative. Businesses took this opportunity to promote essential, relevant values such as healing, community, and unity to build meaningful connections with their target audiences.
"The fast-moving changes that are going on globally at the moment, emphasize the urgency to reposition and rebrand."
Marc Cloosterman, CEO of VIM Group
Turbulent times result in extensive changes on several levels. And when the market winds start to shift in different and new directions, especially during times as challenging as the ones we are going through, it is only natural to stir your business ship and go with the current.
All you have to do is keep an eye on the market, visit your options, and opt for a convenient makeover that ensures your business stays at the top of its game.