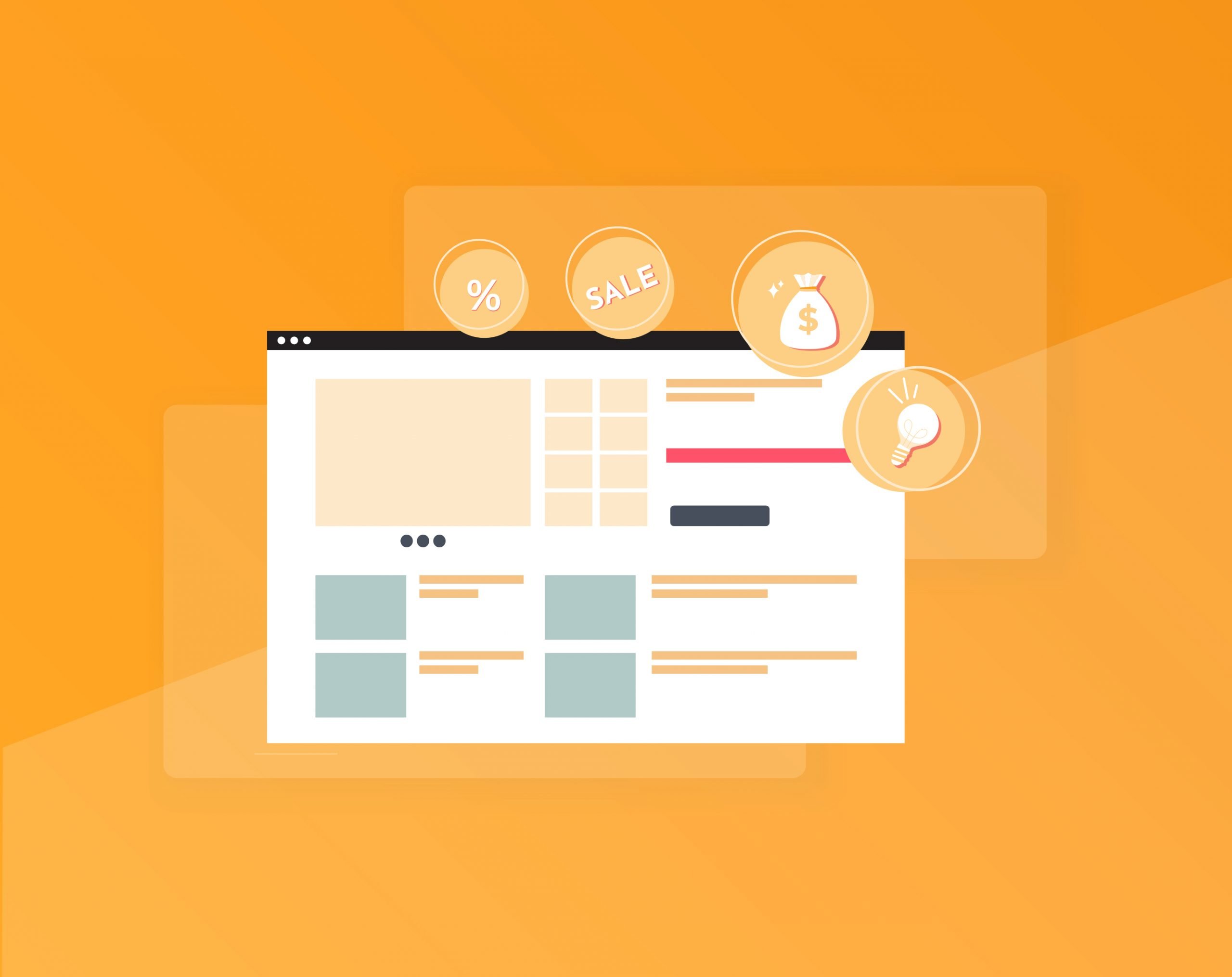 How to Launch Your Ecommerce Website in Saudi Arabia
Curious about The Future of Ecommerce in the MENA Region? Read all about it here.
Whether you are based locally or internationally, there are several reasons why it is wise to venture into Saudi Arabia with an Ecommerce platform.
One of the main reasons for selling online is the growth of online shopping in the country. Based on statistics, 12.94 million people in Saudi Arabia are currently ecommerce users – a number which is more than a third of the total population of 32.28 million. By 2022, the people currently utilizing ecommerce in the country is expected to be joined by a further 6.34 million users.
Saudi e-commerce market doubled in 2020 to $22 billion

Al Arabiya English
Along with the number of ecommerce users being on an upward curve, they are also open to splashing the cash. Recent 2021 research reveals the overall ecommerce revenue in Saudi Arabia is expected to grow at an annual rate of 5.4%.
The user base is there and people are spending. Not only that, but the Saudi Arabia ecommerce market remains in its formative state. As a result, now is the ideal time to launch your own online store and ecommerce solution and start selling online in the country. To make this a reality, however, there are several steps you have to take.
Are you ready to become an ecommerce success in Saudi Arabia? This guide will have the answers you need!
MEM is the Fastest & easiest way to launch your E-commerce website. 0% commission. Advanced Control Panel. Mobile App & more. Book your free Demo now!
Table of contents
Understanding Saudi Arabia
Before you start selling online in Saudi Arabia, it's essential you gain a strong understanding of the culture and what is socially acceptable. There are various prohibited items that you cannot sell for a start, with alcohol perhaps being the most notable in that regard. You are also denied from distributing pornographic materials, used clothing (including vintage), weapons, pork products, and more.
When it comes to the website creator phase, you need to keep in mind that Arabic is the official language of Saudi Arabia. So even though English is widely spoken in the country, your website should automatically display Arabic when someone first visits.
You also have to factor in business-related aspects of Saudi Arabia which fall behind more developed countries. A notable deterrent to the growth of ecommerce in Saudi is a certain amount of distrust in online payment methods. Even though secure and reputable platforms like PayPal and CASHU are available, Saudi shoppers generally prefer ordering goods online and then paying once delivered.
Picking your business opportunity
If you already operate a business and simply want to shift this to an online, ecommerce platform into the Saudi marketplace, feel free to skip this section.
Yet if you're not sure what type of ecommerce store you want to operate, there are various opportunities available despite certain restrictions. However, it could be wise to look at current shopping trends in Saudi Arabia.
Right now, the biggest industry for ecommerce sales in the country is fashion. Out of the 6.13 billion USD revenue generated from ecommerce sales, fashion is responsible for 1.91 billion USD – almost a third of the entire total. "Electronics and media" isn't far behind fashion. It currently produces approximately 1.85 billion USD in total sales.
Planning for the journey
Even when you have the above details in mind, there's still a lot of work involved before you can launch your business online in Saudi Arabia.
If this is a new venture, for instance, you will have to take into account the type of equipment necessary to get up and running. This may include:
Computer
Printer
Scanner
Digital camera
Microphone
Label printer
Packaging supplies
There's another element you have to consider: how many employees will you require? If you're only running a small online startup, it's possible you could take care of everything on your own. Yet if you're dealing with a sizeable number of orders a day, you may require staff members to pack up your products ready for delivery. Employees could also be needed for customer service, marketing, sales, and much more.
With that said, there are certain ecommerce platform options on the market which can help limit the amount of staff members you actually have to hire.
Speaking of which…
The right platform
The worldwide ecommerce market is already massive – and it's only going to get bigger. Due to this, it shouldn't come as a surprise that there are many ecommerce platforms on the market that promise you the right tools and features for your online store builder needs. Popular options include:
Shopify
Wix
BigCommerce
Prestashop
3dcart
Weebly
WooCommerce
With so many choices, this isn't something you can rush. You'll have to compare pricing, reviews, features, etc. As far as features go, you'll need advanced website personalization tools, flexible product pricing, analytics, social media integration, multiple payment gateways, and so on.
Going with a fixed platform like this, however, can be limiting. Some platforms will be missing out on certain features compared to a different one and vice versa. This is why it makes sense to go with MEM.
While we're always going to take the opportunity to promote our ecommerce solution, MEM is the ideal platform for those seeking the right level of customizability and many powerful features under the hood. To better illustrate this, MEM is an excellent solution for all of the following points you need to cover when launching an ecommerce website.
Store design
The design of your website is an essential element in generating the type of sales you expect from your business. If it's sluggish, unappealing to the eye, and difficult to navigate, this is going to deter many potential customers from actually making a purchase.
As a result, you need to utilize the right framework from the start. It has to be fast and responsive. It needs to be easy to navigate where customers can find the product they're looking for in a matter of seconds. It's also vital you avoid the site from being overly busy with a constant assault of details, links, and images.
Once the usability of the site is sorted, you can begin to add the aesthetic qualities required with our website builder. High-quality visuals are a must. This type of dynamic content is going to be more eye-catching than text and it helps with focusing the attention of users. Picking the right color scheme for the site can also go a long way to crafting the right emotional impact on your target audience.
Product description
If you use MEM as your ecommerce software provider, we can take care of adding products to your online store. Yet if you're doing this step on your own, it is important you list your products in an effective manner.
As mentioned already, visual content is king. This is why you have to utilize photos that display your products in the best light. The main photo should be a general overview of the product, while additional images are intended to showcase finer details if required. When taking pictures, use a quality camera – most current smartphones will do – and ensure the lighting is right.
You may also want to ponder the possibility of producing videos for each product. While this requires additional effort, it's also the best way to demonstrate your goods via an online store.
Aside from visual content, this needs to be supported by informative written content. A descriptive paragraph or two can help to encourage customers into making a purchase, while bullet points are an easy way to list the most important details of the product.
Adding options to your product
Product options are required when it comes to maximizing the listing of each product. This is why we offer a wide variety of options with MEM.
What do we mean by options? Well say you have a t-shirt for sale that is available in multiple colors. Instead of having a separate product listing for each t-shirt color, you can provide all of these variations under a single product listing. The same also goes for the size of the t-shirt. In just a couple of clicks, someone could select the t-shirt they want in, say, size L and the color blue. This is a lot more convenient than having to search around your site for the desired combination.
Other product options can relate to the price. If you want to place the product on sale, a variation can be used to display this change in price. You can also add tax status and delivery costs. Other options include product purchase limit, stock numbers, and other linked products for upselling opportunities.
Payment and shipping solutions
As mentioned already, Saudi Arabia doesn't have the best reputation currently when it comes to payment solutions. However, this is changing fast – New payment solutions are being introduced regularly and laws are progressing towards a more digital banking system.
In the last couple of years, Apple Pay has been a big hit in Saudi Arabia – Google Pay is not so far behind also & I personally think it will be introduced in the coming year.
Some of the most famous payment gateways in Saudi Arabia include: Mada, Tap, HyperPay, PayFort, PayTab & the different solutions provided by the local banks.
All of the above payment gateways & more (like PayPal, Stripe, 2checkout, Cash on Delivery, Card on Delivery & Bank Transfers) are supported in MEM.
If you only have a limited number of payment options, for instance, this could dissuade people buying from your site. By using a quality website builder like MEM, it should be easy to pick and choose which payment methods you go with for your site. As credit card payments only just sit behind cash on delivery in terms of popularity in Saudi Arabia, ensure this direct option is available to customers too.
As for shipping solutions, your customers are going to have expectations in terms of delivery times. Due to this, try and offer multiple options for delivery. If you can provide delivery within three days or five days, for example, ensure both are selectable by customers. Three-day delivery might be more expensive, but some users may be willing to spend extra for the added convenience.
MEM also support a wide variety of Shipment solutions, including but not limited to: DHL, Aramex, UPS & many other local solutions.
Strategic use of promotions and discounts
There are many methods to promote your ecommerce business online. One of the best general ways of doing this is by incorporating promotions and discounts.
If a customer is unsure about making a purchase, their minds can quickly be made up if you supply them with an enticing enough offer. With a promotion like 'buy two, get one free', customers will feel more inclined to spend, because they think that they're receiving a good deal. The same can be said if you provide them with a 25% discount voucher or free delivery on orders over a set price.
When you use this ecommerce solution right, applying these promotions and discounts can be done without any issue. From account-specific discount codes to site-wide promotions, you should be able to create these within a matter of minutes.
The great news about using promotions/discounts is they can be combined with your other marketing methods. When advertising on social media, you can quickly send out a Facebook message, Tweet, or Instagram post with your latest offer. You can do the same with emails and even physical marketing efforts like leaflets and mail campaigns.
Search engine optimization
Arguably the best way to gain organic traffic is by appearing high up in a search engine results page. If your website is displayed on the first page of a relevant search query, this could result in a load of targeted users turning up on your site.
It should come as no surprise that the number one used website in Saudi Arabia is Google. Accordingly, this means your search engine optimization (SEO) tactics will mainly be focused on this particular search engine.
For the uninitiated, SEO is all about making your website more appealing to the likes of Google. Many methods are available to achieve this goal, although it typically boils down to crafting compelling content which contains a suitable selection of keywords. Yet due to the competition for places on the precious first page of Google, you might find it virtually impossible to compete with the big boys of ecommerce – and this is where you have to get creative.
Say you run a small business that sells laptops. Due to the vast array of retailers, both big and small, which do the same, you're unlikely to get anywhere if you target common keywords like "laptops" or "laptop deals". Instead, you should concentrate on long-tail keywords, which are search terms that are more specific – like "laptop deals in Saudi Arabia." Yes, you won't have the same type of search volume for long-tail keywords. However, the competition is much lower in response, and this gives you an excellent opportunity to appear at #1 in search results for the keyword.
Other than inserting keywords into your webpages, below are some other methods you can use to optimize your content:
Write detailed and compelling long-form content
Break up content and retain interest by using pictures, videos, infographics, lists, quotes, subheadings etc.
Maximize page speed
Write specifically for your audience
Produce clear, interesting headlines that make use of a targeted keyword
Receive natural backlinks that point to your website
Email automation
Another effective marketing strategy is through the use of emails. Admittedly emails are nothing new in the marketing world. Since businesses have operated on the internet, they have sent out messages via emails when contacting their customers.
However, due to the advancements in technology, advertising with email has become more sophisticated and productive. This is particularly the case when you utilize automation with your emails.
With automation, there's no need to send out emails manually. All you have to do is have an email list, create an email template, and let the system send out your messages during the time you set. Don't worry about personalization, either. With the right details – such as a customer's name and specific actions they take on your site – these will be taken into account by the automation system.
As well as being able to supply personalized experiences to customers, email automation is an easy way to keep up regular communication and do it with limited resources. You don't need to enlist employees into sending out emails manually. In fact, emails can be sent out while you sleep!
To be successful with email marketing, your actual message has to be persuasive. More importantly, you have to build up a substantial email list. There are several tactics to use when attempting to achieve this goal. It is recommended to place a prominent "Sign up now" message on your website. If this is attached with an offer like receive a 20% off code in exchange, people will be quick to provide their email address.
A dedicated mobile app
More and more people are ditching their computers and using mobile devices to browse the internet. Because of this, you must cater to these mobile users.
As well as a website design that is optimized for mobile usage, it makes sense to use a dedicated mobile app for your business. While producing a mobile app is difficult, this can be included as part of the package when you use MEM.
There are numerous benefits you can gain from investing in a mobile app. It boosts customer engagement, provides a direct way to communicate, builds brand awareness, and enhances customer service.
A mobile app can provide various functions, and these can differ depending on your chosen industry. When it comes to supermarkets ecommerce, for example, several features need to be in place. A supermarket ordering system has to list all of the products available, verify stock, notify the customer when delivery is ready, keep them updated on their delivery location, send out discounts, and more.
An app is also a quick and easy way for you to keep up-to-date and manage your store. From the MEM app, you can make price changes instantly, check stock levels, and even accept offline payments – ideal if you operate a local business in Saudi where pay on delivery is so prevalent. You can also use push notifications to receive instant alerts about when one of your products has been purchased – which can maximize your delivery times.
Don't just stick to your website
A website launch will mainly be focused on, well, your website. However, simply sticking to your site isn't going to optimize your sales numbers. This isn't just about promoting your business with social media or pay-per-click adverts, either.
In fact, it's recommended you start selling your products across a wide range of marketplaces. By having your products appear across Amazon, eBay, Facebook, Google Shopping, and other marketplaces, they are naturally going to be more visible than only being on your ecommerce store. This can be important in building your brand during the first months of your business being in operation, and will also result in increased sales numbers.
One issue with this is that manually uploading your products to each platform can be time-consuming – particularly if you stock a wide range of items like a supermarket. This isn't a concern when using MEM, however, as the platform can allow you to sync your products seamlessly across all major online marketplaces.
Keep track of the analytics
The work has only just begun once you launch your ecommerce website. You obviously need to make enough sales to ensure your business is a profitable one. To make sure this is a reality, you need to follow all of the above tips. You also have to keep regular track of your website analytics.
By analyzing your analytics, you can gain valuable insights into the performance of your website and specific webpages. You can then use this information to then make important business development decisions, including what type of products to focus on and which marketing efforts work best.
Starting your Saudi Arabia ecommerce adventure
When you are ready to start your venture into the lucrative Saudi Arabia ecommerce market, make sure to choose MEM when creating your online store.
Whether you require a complex restaurant ordering system, or a simple way to manage your products across marketplaces, MEM packs in many features that will give your ecommerce store every chance of succeeding. By using the platform, we can also create your website and have it up and running within ten days.
Simply put, there isn't a faster, easier, or more effective way of launching an ecommerce website. For more details, you can register for a free demo of MEM today.