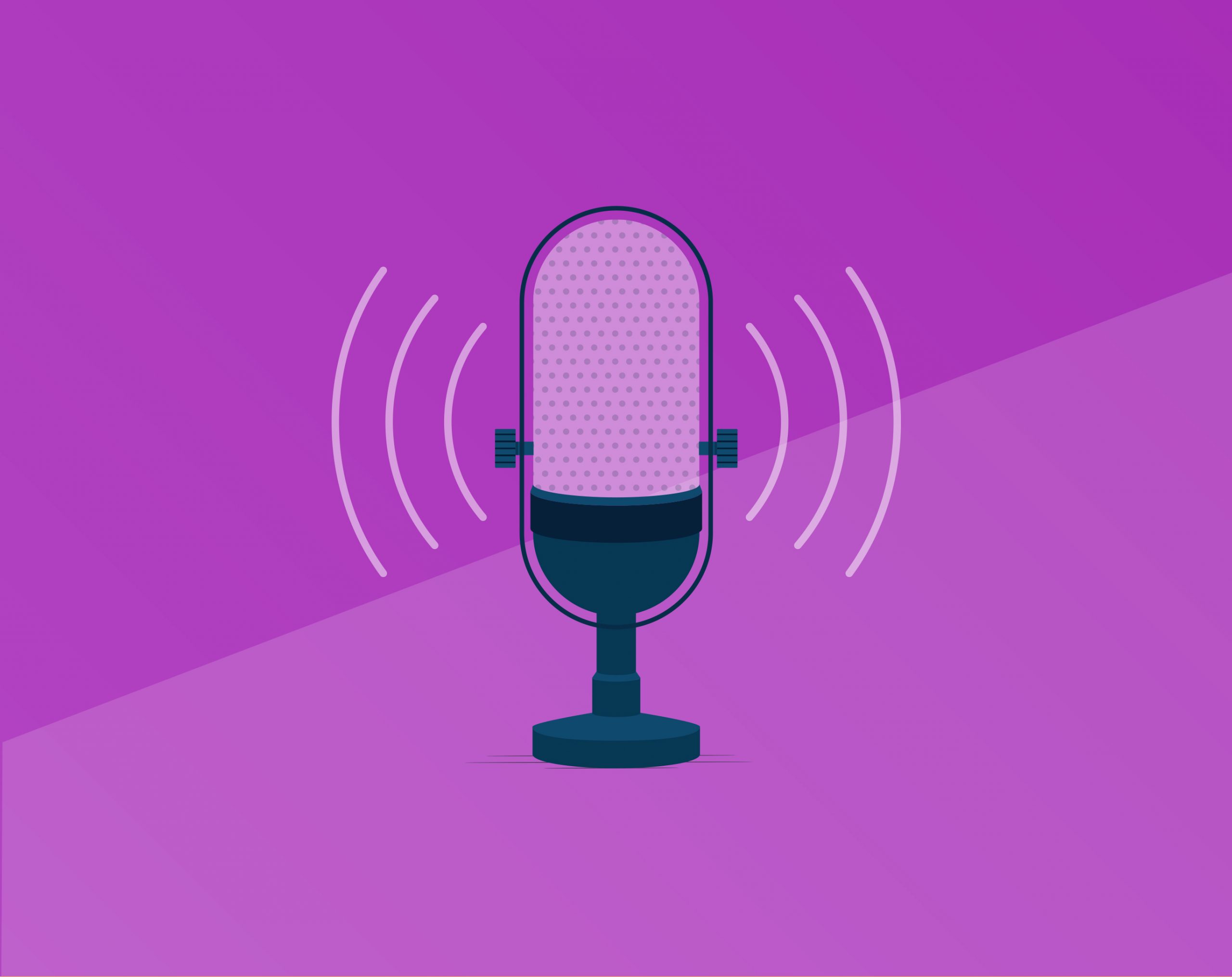 Which Podcasts Should You Be Listening to in the MENA region?
The MENA podcast scene has been booming for years, with over 404.5k online mentions of podcasts in the region since 2019, and is still expected to grow significantly in terms of numbers, of both shows and listeners.
With an astonishing 5.1 million regular podcast listeners in Saudi Arabia alone and furthermore 1.3 million regular podcast listeners in the UAE, these chief numbers are no surprise given the rich history of this region, coupled with its natives' love for storytelling.
Table of contents
Over a short period, this medium has managed to gain the trust of its listeners, with 91% of regular podcast listeners in the UAE stating that they trust podcasts more than other traditional forms of media.
So it's safe to say that podcasts in the MENA region have successfully dethroned traditional forms of media in terms of trust and reliance, such as print publications including newspapers and magazines, broadcast news which include TV and radio, and in recent years, the digital version of those media outlets, such as online newspapers and blogs.
Furthermore, online podcast mentions have generated 1.7 million engagement between clicks, streams, and downloads. Noting that the demographic engaging in online conversations about podcasts in the MENA region is 64% male and 36% female.
The majority of online conversations around podcasts in the Middle East originate in Saudi Arabia (214k), and in the United Arab Emirates (49.5k), with a total number of listeners ranking interestingly far ahead of non-MENA listeners, particularly when it comes to trust in podcasts.
In a conversation about the state of the podcast in the MENA region, the founder of the UAE-based podcast network Amaeya Media, Chirag Desai, tells Campaign Middle East that significant growth is expected in the podcasting scene in this region. With podcasts being noticed by globally acclaimed brands, the MENA region can expect more collaborations with local content.
That being said, a good opportunity for businesses to grow their brands presents itself. Yes, podcast marketing is a thing. According to the 2020 report « Podcasts in MENA: State of the Industry » released by Amaeya Media, the number of podcasts went up significantly – more than doubling 800,000 podcasts in 2019 to 1.7 million in 2020. So before we tell you about podcasts that are making waves in the MENA region, let's take a little stroll in the world of podcast marketing to understand why businesses are enthusiastically jumping on that train.
Brands in the MENA region can benefit from the growing medium that is a podcast, by integrating podcast marketing in their long-term communication strategy, whether by creating new shows or collaborating with already existing ones as guests or through advertisements and sponsorship. And since podcasts can sit on a platform for as long as the creator wants, and people tend to go back and listen to old podcasts, brands have a great shot at making positive brand awareness and return values.
Investing in podcasts can be an amazing and cost-effective opportunity for brands to share interesting stories about their brand with the public and to engage niche communities who are true fans of the brand's industry, all while sparking new and honest conversation in a region booming with potential.
Podcasts also allow businesses to build trust with their listeners, helping them achieve unprecedented levels of intimacy and loyalty that are hard to attain with other forms of advertising. So we can all see now why the buzz around podcasts in the MENA region.
« The medium of podcasting and the personal nature of it, the relationship you build with your listeners and the relationship they have with you—they could be just sitting there, chuckling and listening…there's nothing like that. »

– Marc Maron
But why should you be on the receiving end of this process?
Here's why you should be listening to podcasts today
Let's talk about types of content first. In terms of what people listening to in the MENA region, according to a report published by Amaeya Media, the majority (50%) tune in to entertainment-related content, followed by 36% listening to self-help and inspirational content, with only 8% interested in news and current affairs, and 4% listening to business-related content.
As a web designer or web developer, you must keep up with this thriving podcast industry to stay current with what people are talking about, what they are interested in, and what matters to them the most. Besides, it could be an opportunity for you to learn about local culture in a modern way, one you can relate to, and broaden your horizons while exploring new points of view and hearing what others have to share with the world, about the world.
We know what you're thinking. You're too busy with work and don't think you can find the time between checking off your social calendar and enjoying some alone time. But this is exactly why podcasts are the perfect match for you.
Podcasting is a time-efficient form of communication. You can easily listen to one while multitasking. Most people listen to podcasts while doing household chores (33%) and commuting (32%); not a bad way to save time and improve productivity, right?
Add to that the fact that podcasts are a portable medium. Once downloaded on your laptop or mobile phone, you can take the podcast with you wherever you go and listen to it whenever you want.
Here's a quick tip for you to stay committed to the process: subscribe to a podcast feed, that way all new podcasts are automatically downloaded once they are available. Later on, browse downloaded episodes and choose a topic that clicks with your interests, or something you'd like to learn about. And finally, listen to them at your convenience.
Still don't feel excited? We got you. We have done the hard work for you and collated the top eight podcasts in the MENA region that should be on every web designer and web developer's radar, and compiled them all into this list, so you know what you should be listening to and why.
Enjoy!
List of top 8 MENA podcasts
1. The Dukkan Show
Produced by Dukkan Media, The Dukkan show is an English language podcast that sees Omar Tom, Reem Hameed, and Mohamed Akkaoui discuss the « third culture kid » experience in the Arab World; this is a must-listen due to its popularity in the region.
The show covers all aspects of third culture kid upbringing, including culture, music, and relationships.
2. House Zofi
A Saudi Arabic-language podcast covering all things relating to pop culture, including literature, TV, comics, video games, manga, and so much more, is a show from the popular House Zofi podcast entertainment network.
3. When Women Win
Ideal for those who want to find out more about female role models from around the world. On this podcast, Rana Nawas, a Dubai-based entrepreneur, chats with female business leaders, celebrities, and inspirational figures to share their stories and the secrets of success with other women in the region.
4. Insijam Podcast
This podcast is based out of Kuwait in Arabic and is hosted by certified relationship coach Dalal Al-Janaie. Dalal uses the platform to help listeners improve their relationships with their family, friends, and themselves, in episodes released every week. The host also discusses topics that affect women and shares her experiences in coaching throughout the years.
5. In the Game
Qatar's first sports podcast, In the Game, features inspiring professionals and athletes from different sporting industries around Qatar, in weekly released episodes. Hosted by Steve Mackie, CEO of Business Start-Up Qatar, this podcast is a must-listen for any brand wanting to engage with sports fans.
6. The Anthony Salame Podcast Show
Hosted by comedian/radio host Anthony Salame, who is originally from Australia but known for being Virgin Radio Lebanon's iconic morning host, this uncut and brutally honest podcast hears Salame give his take on all important issues in life such as pop culture, sports, music and more. This one is not to miss.
7. Wamda Podcasts
This platform of programs and networks has been created to engage with young and innovative entrepreneurs in the MENA region. The podcasts feature regional and global thought leaders who provide insight into the start-up ecosystem and general business best practices.
8. Dom Tak
If you're a music lover, this one's perfect for you. Dom Tak (which stands for an oriental rhythm) is an entirely Arabic language podcast produced by the Jordan-based Sowt, that dives into the golden age of Arab music. The podcast is a telling of Arab artists' lives, their journey through fame, and their struggle to hit the spotlight. It also depicts the history of some Arab musical genres and is famous for its hooking storytelling all the way through the episode.
We hope you enjoyed this quick tour of podcasts that have perfected the format in the MENA region. Feel free to browse more critically acclaimed podcasts and stay part of the world's conversations. Thanks for reading, and Happy Podcasting!
Are you looking for help your digital transformation? Book a free consultation now.