How to start an online store from scratch in Lebanon – 5 questions answered
MEM is the Fastest & easiest way to launch your Ecommerce website. 0% commission. Advanced Control Panel. Mobile App & more. Book your free Demo now!
I am sure the thought of starting an online store over the past 3 months have crossed your mind. You probably also heard of the e-commerce hype especially during the latest COVID-19 crisis.
If you're interested in getting started selling online, want to start your digital journey and build yourself up in the world of e-commerce then starting from scratch may feel… well daunting.
You probably have a lot of questions.
What do I need to start a small online business in Lebanon?
How much does it cost? Can I do it for free?
What are the best e-commerce solutions?
Can I get paid online in Lebanon?
What are the best online payment gateways in lebanon?
How can I deliver the products to my customers? And what are the fees?
In this step-by-step guide, I will dive a bit deeper into the topic, answer all the above questions and take you through anything else you may need to know before getting started.
Before getting started: What will you sell?
If you already have a physical shop somewhere in the country, this means that your product is ready and guess what, you're already halfway there.
If you're just starting to build things up and you're not yet sure what your product will be, here are some examples of the most popular and profitable online stores out there.
Clothing
Who doesn't need clothes? It is a huge market.
That being said, it is a saturated market also. If you want to make it in the online clothing business you should find a way to stand out. Find a piece of clothing or maybe a specific niche line that solves a problem for your customers and watch your online store fly.
Who knows? You may be the best provider of auto-cleansing-covid19free-baby-bibs out there.
Shoes
Shoes are another product that can be easily sold online and has a huge market. Just like clothing. However, shoes are a saturated market. If can find a niche, like orthopaedics shoes or shoes for motorised sports then you might have a good chance of making it in the world wide web.
Home-brewing equipment store
Well maybe not exactly a homebrew store but a product that only few sell in your current location. It's always a good idea to stand out.
Regardless of the product you're going to sell, the most important question remains: How to start an online store from scratch?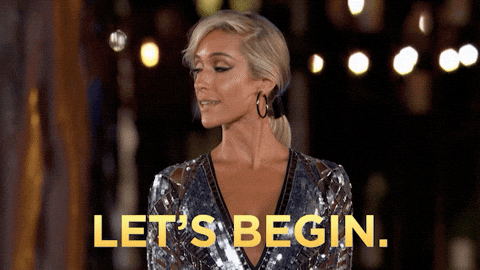 What do I need to start a small online business in Lebanon?
We already established that you will need a product and this is actually the hardest part.
Once you've chosen your product, you will need to figure out these 3 main points:
How will you sell your product?
How will you get paid?
How will you deliver this product to your customers?
How will you sell: Build your own e-commerce website or use an existing solution?
In order to sell your chosen product, you will need a website to sell from. You have 3 options here:
Option 1: Your own unique, just for you, e-commerce platform
This might be the first thought that crossed your mind. At Maze, we've designed and developed custom e-commerce websites for all our professional life. We still do actually. We love it.
Pros
You get your own branded, beautifully designed website
You can customize every little detail in your site
You get a User Experience specifically designed to sell your product
Every little small detail in the site will guide the user towards purchasing your heavenly, uniquely chosen product
Cons
It's expensive
You will need to wait a couple of months in order to get a beta version
Tip: We recommend going for a custom e-commerce website if you are an established brand or have previous experience in selling online. If you think this is the perfect solution for you, go ahead and send us a message – we will take it from there.
Option 2: The DIY way – Use WooCommmerce (Worpdress) to create your store
WooCommerce is a famous plugin for the proven WordPress framework.
Pros:
It is incredibly cheap
You benefit from the huge database of the WordPress plugins
You are using the most common and robust CMS solution out there
Cons:
You definitely need to have design & coding skills
You need a lot of time & knowledge to just get started
The end result will always be lacking – in terms of design & functionality
You will need to pay & maintain for your own hosting, domain name, server & practically everything else related to getting started online
Tip: This is a great solution if you have the spare time & knowledge to invest. If not, then it is going to be just a huge waste of time as it will eat up most of your time & energy.
Option 3: Use MEM
If you are a small business or just starting your wild digital journey, then this is definitely the best option for you.
MEM is the fastest & easiest way to setup your online store. Just upload your products in the control panel and you will be able to sell using your own domain name on your website, mobile app & Facebook and Instagram shop.
Pros:
You get a free trial to test things up, Setup your store & design and launch
If you are in Lebanon, you can request a forever free trial plan. You will need to subscribe when you are ready to start selling
There are zero transaction fees
No hosting, server, coding and design skills are required
Plans start at 19$ per month
You can set everything up and start selling in less than 2 days
Market your store & products right from your Control Panel
You get a free mobile application that acts as a POS – Where you will be able to manage your store from it.
Cons
This is a SaaS platform and so if you require a custom User Experience centered around your product & user – Then maybe Option 1 is the right choice for you
MEM has been specifically localized for the MENA region. This is the perfect option if you are a small business and looking to expand your business online.
You can check all of MEM features here.
How will you get paid: Cash On Delivery or Online Payment?
With the economic crisis worsening daily and Lebanese banks tightening the noose over our already thin bank accounts, getting paid online is not quite a joy ride now, is it?
Regardless of the above, in Lebanon you still have the below 2 options for getting paid.
Option 1: Cash on Delivery
Seemingly, this looks like the most popular option in the country now. It is the easiest also.
All you have to do is setup your delivery options (which I will talk about below) and your Courier service company will pick up the money for you when delivering your purchased good.
MEM made sure to include COD in its payment options.
You can also set up MEM to accept the "store pickup" option. This comes in handy if you already have a physical store and would like to give this option to your clients. The store pickup option can be configured to only accept pickup requests during specific days and times.
Option 2: Online Payment
Lebanon has never really been a merchant-friendly online payment country.
In order to get paid online, you have 2 main payment gateways:
You can also try your luck with your preferred bank. They might have a solution for you.
Tip: All the above options require a certain legal procedure, you will also need to pay transaction fees in addition to a fixed monthly fee.
How will your products get delivered: Local Delivery & International Delivery
If you are selling your product inside Lebanon, there are a lot of Courier service companies out there, and they are not that expensive also.
The most famous & reliable ones are:
The average price for delivering your product anywhere in Lebanon might range between 5,000 LBP & 15,000 LBP – Note that these prices might change soon due to the inflation we are witnessing.
As mentioned earlier, most of the Lebanese Courier Service companies will get paid on your behalf when delivering your product and then pay you back.
If you are selling your product outside Lebanon, things become a bit more complicated here.
You will need to check the international rules and regulation for your goods. Is your product flammable for example? Is it fragile?
Other things to consider when shipping your product outside Lebanon are Weight & Dimensions. You will be surprised with the high fees of international shipping from Lebanon.
You can contact the international shipping companies for more details:
Move your business online already
If you are not selling online yet, you are late! COVID-19 speeded things up, your clients are all buying online now – It's time you do it.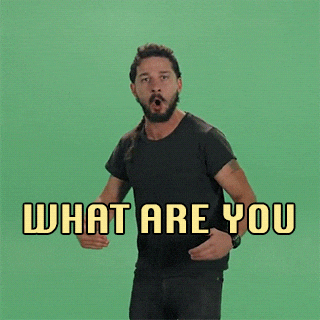 Book a call with me and let me help you with this new amazing new adventure of yours.