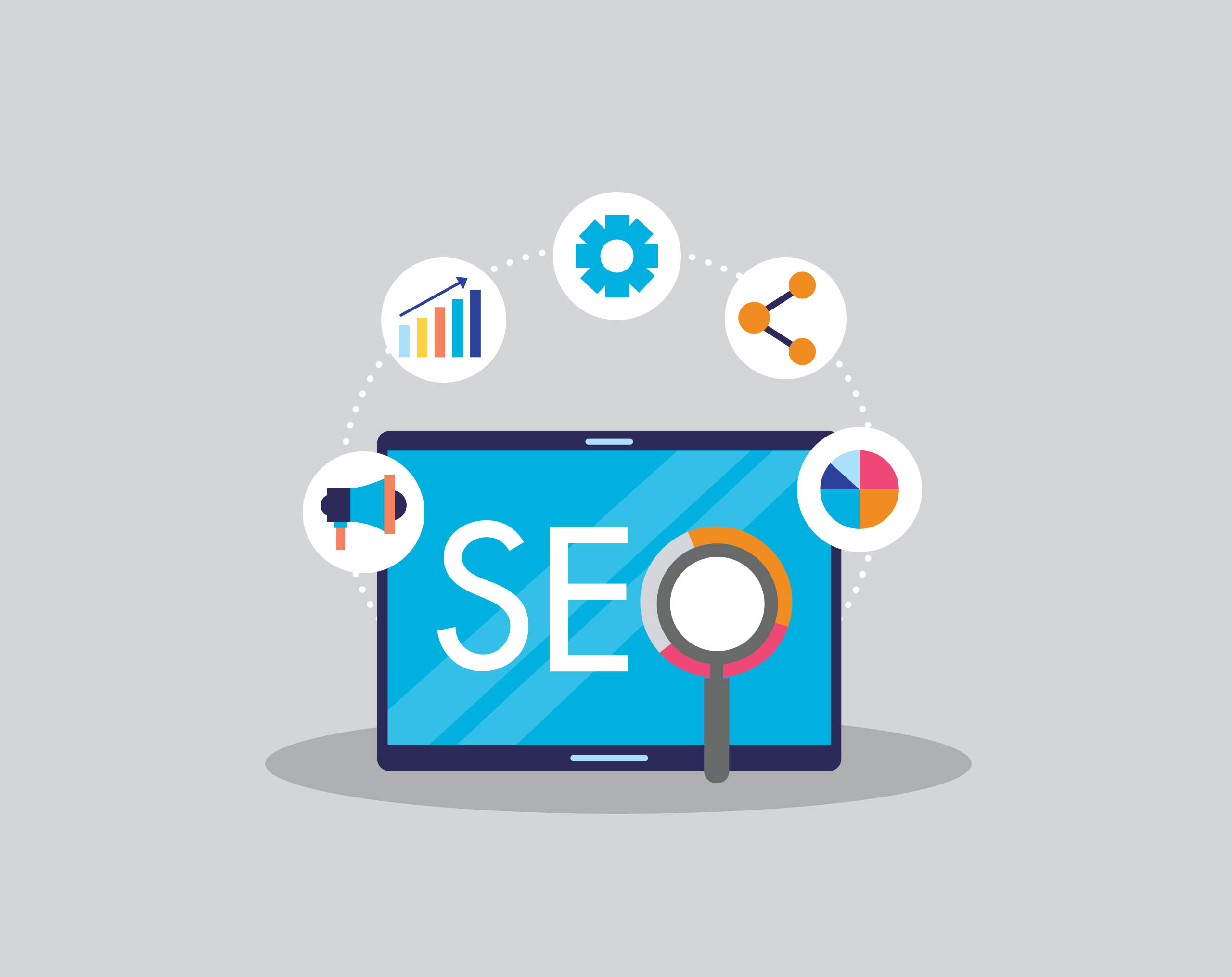 The Importance of SEO in Digital Marketing
Let's say you want to buy a new suitcase for your upcoming summer vacation. You go on google, you type "buy suitcase online", and then you click search. 10 results appear. What do you do next? Wait! Let me guess.
You click on the first result. Or maybe on the second result or the third, but what I'm sure of is that you never get to the second page.
In fact, according to Zero Limit Web, 71.33% of searches result in a page 1 Google organic click. Page two and three only get 5.59% of clicks, and only 4% of the time do users get past the top 5 results.
Now, if you are the business owner that's selling the suitcase online, where do you want to rank on the search engine result page (SERP)? Not past the top 3 results of course.
This is where Search Engine Optimization or SEO for short comes into play. When optimizing for Google or other search engines like Bing, you are making sure that your website is ranking on the top of the SERP for queries related to what your business offers, which can result in more clicks, helping in your digital marketing plan.
In this article, we will explore how SEO works and its importance in digital marketing.
Table of contents
4 reasons why SEO is important in Digital Marketing
What is SEO
Search engine optimization (SEO) is the process of improving your website's visibility on search engines when people are looking for products or services that your business offers.
The better visibility you have in search pages, the more organic traffic you will attract to your website, and the more sales you will generate. Take it like this. If your marketplace is a search engine such as Google or Bing, SEO is a strategy you should use to market your products and services.
How does Google work
First things first. Before taking any action, a good marketer should understand and assess his marketplace. In our case, Google is the marketplace, so let's check how Google Search works.
Google Search follows 3 stages.
1- Crawling
Google uses "bots" to crawl the web and look for new or updated pages by detecting their links. So the more links a page has, the easier it is for Google to find it.
2-Indexing
Google analyzes the page and looks into its content, images, videos, and other files. It then stores and organizes this page in its Index, a giant library where you can find all the information that you need.
3-Ranking
It's when Google shows the information that's relevant to the user's search query on the SERP. We can say that Google here works as the librarian, fetching whatever book that will help you with your question.
Key learning: Ensuring that your website is crawlable is a must. If the "bots" can't find your page in the first place, all the efforts that you have put into it will be for nothing. To learn more about how Google Search works, and how to make your page crawlable, check out this detailed article about How Google Search Works.
How does SEO work
SEO is simply the process of convincing Google that your content is the most relevant to a user's query related to what you offer.
Whenever a user types a search query on Google, he gets thousands and sometimes millions of pieces of information in answer.
However, the most helpful responses are always presented in the top results. Google uses complex algorithms to organize and rank content taking into account a lot of factors. SEO is making sure that a page is adhering to all these factors so it can rank at the top.
On-page SEO
One of the factors to take into consideration while optimizing a page for search engines is on-page SEO.
On-page SEO is the process of optimizing the content and elements present on the page to rank it higher on the SERP. Unlike off-page SEO, it is easy to control and optimize the content of your website.
Below are examples of on-page factors:
1-Meta Tags: Everything from meta descriptions to Image Alt tags, and title tags. By updating them, you can gain keywords through them.
2-Internal Linking: Like we already said, the more links a page has, the easier it is for Google to find it. By linking an already crawled and indexed page to a new page, you can increase the chance of this new page getting indexed faster.
3-Loading Speed: If users don't receive the information fast after clicking your page, it's a guarantee that they will leave immediately. Make sure that your page's loading speed is fast. You can find a lot of free tools to test the loading speed of your page and detect loading speed issues.
4- Keyword Optimized Content: When writing content for a website, make sure you conduct keyword research first and use what you find to write your content. Keywords will help you understand your target users' search intent so you can write the answer they are looking for.
If users find your page helpful, they will prolong their stay on your website and interact with the content. Google algorithms will take this as a good sign and push your page to the top.
Link building
Another factor to take into consideration is Link building, often called off-page SEO. It is the process of getting other authoritative websites to refer your website through links.
The more backlinks you get from reputable websites, the more Google will trust your page and boost your ranking.
Watch out for back-links coming from low-quality websites since Google has core algorithms that detect and eliminate them.
Technical SEO
Technical SEO is optimizing the technical requirements of a website so that search engines can easily crawl it, index it, and rank it higher on the SERP.
Without a good technical SEO, a website's content, no matter how useful and engaging, will be wasted and not delivered to the right users.
In a way, we can say that on-page SEO is optimizing for users, and technical SEO is optimizing for the search engine. Below is a list of some important technical SEO factors that you should take into account.
1-Core Web Vitals: From the Loading time to interactivity and stability of the page while it loads, everything must be optimized for search engines.
2-Mobile Friendliness: Nowadays, more searches are carried out on mobile phones than desktops. It has become vital to optimize your website for mobile devices as well as desktops.
3-XML sitemap status: An XML sitemap serves as a map for search engines. It is what makes the crawlers find your page, so make sure that your sitemap is submitted to Google before you start optimizing.
There are other factors that should be taken into consideration while working on technical SEO. With our SEO services, you won't have to worry about any of them. Contact us today and learn more about how we can help your website prosper.
4 reasons why SEO is important in Digital Marketing
Now that we introduced SEO and explained what it is and how and where it works, we will give you 4 reasons why SEO is essential in a digital marketing strategy and how it can generate more leads for your business.
1- Better visibility
As we already established, if your marketplace is Google or any search engine, this means you want to target people that are often on Google searching for their query, and your #1 marketing tool must be SEO.
By optimizing your website for search engines correctly, which is a long process, never forget that, you will gain visibility since you will be ranking in the top results, the often visited results.
2- More traffic
More visibility equals a higher Click Through Rate. The higher you rank for a relevant keyword, the more quality organic traffic your site will receive.
SEO will definitely bring you more traffic, but not just any traffic, the right traffic. What do we mean by "right traffic"? They are users already interested in what your business provides, so the chance of them turning into buyers will be very high.
3- More credibility
Clicking on the top results on the SERP has almost become automatic. This is because users trust Google to provide them with exactly what they need.
If your website is positioned in the top results, it will definitely get more clicks.
4- Long-term growth
Unlike Google Ads or any Ads, SEO doesn't get you immediately to the top ranks for a certain keyword. It is a process that takes time and monthly modifications.
And unlike Google Ads, SEO is not temporary. If done correctly and if well monitored and constantly updated, SEO will get you to the top and keep you there longer than paid ads.
This is a sign that users love the experience your website offers, are always returning to buy more, and are maybe recommending you to their friends and family, which will definitely keep increasing your revenue.
Need to improve your Website's SEO?
Let us help you. Maze has a proven experience in SEO gained over the years. Contact us and let's work together on getting your website to the top.